Prévelles - Prebbleton
SOLD OUT
Available

0

Sold

ALL SOLD

Under Offer

0

Hold

0
Prévelles - Prebbleton
SOLD OUT

| LOT | STATUS | SIZE | PRICE | TC RANKING | ADDRESS |
| --- | --- | --- | --- | --- | --- |
| 1 | SOLD | 650m2 | | TC1 | 71 Tosswill Road |
| 2 | SOLD | 650m2 | | TC1 | 73 Tosswill Road |
| 3 | SOLD | 700m2 | | TC1 | 69 Tosswill Road |
| 4 | SOLD | 700m2 | | TC1 | 67 Tosswill Road |
| 5 | SOLD | 684m2 | | TC1 | 2 Edward Law Boulevard or 65 Tosswill Road |
| 6 | SOLD | 700m2 | | TC1 | 4 Edward Law Boulevard |
| 7 | SOLD | 700m2 | | TC1 | 6 Edward Law Boulevard |
| 8 | SOLD | 700m2 | | TC1 | 8 Edward Law Boulevard |
| 9 | SOLD | 700m2 | | TC1 | 10 Edward Law Boulevard |
| 10 | SOLD | 700m2 | | TC1 | 12 Edward Law Boulevard |
| 11 | SOLD | 681m2 | | TC1 | 14 Edward Law Boulevard or 2 Maurice James Way |
| 12 | SOLD | 700m22 | | TC1 | 4 Maurice James Way |
| 13 | SOLD | 700m2 | | TC1 | 6 Maurice James Way |
| 14 | SOLD | 680m2 | | TC1 | 8 Maurice James Way |
| 15 | SOLD | 673m2 | | TC1 | 10 Maurice James Way |
| 16 | SOLD | 620m2 | | TC1 | 12 Maurice James Way |
| 17 | SOLD | 650m2 | | TC1 | 14 Maurice James Way |
| 18 | SOLD | 702m2 | | TC1 | 16 Maurice James Way |
| 19 | SOLD | 671m2 | | TC1 | 21 Maurice James Way |
| 20 | SOLD | 655m2 | | TC1 | 19 Maurice James Way |
| 21 | SOLD | 700m2 | | TC1 | 17 Maurice James Way |
| 22 | SOLD | 700m2 | | TC1 | 15 Maurice James Way |
| 23 | SOLD | 700m2 | | TC1 | 13 Maurice James Way |
| 24 | SOLD | 700m2 | | TC1 | 11 Maurice James Way |
| 25 | SOLD | 700m2 | | TC1 | 9 Maurice James Way |
| 26 | SOLD | 700m2 | | TC1 | 7 Maurice James Way |
| 27 | SOLD | 700m2 | | TC1 | 5 Maurice James Way |
| 28 | SOLD | 700m2 | | TC1 | 3 Maurice James Way |
| 29 | SOLD | 708m2 | | TC1 | 18 Edward Law Boulevard |
| 30 | SOLD | 692m2 | | TC1 | 20 Edward Law Boulevard |
| 31 | SOLD | 691m2 | | TC1 | 22 Edward Law Boulevard |
| 32 | SOLD | 700m2 | | TC1 | 24 Edward Law Boulevard |
| 33 | SOLD | 709m2 | | TC2 | 91 Stationmasters Way |
| 34 | SOLD | 700m 2 | | TC1 | 89 Stationmasters Way |
| 35 | SOLD | 700m2 | | TC1 | 87 Stationmasters Way |
| 36 | SOLD | 702m 2+ | | TC1 | 85 Stationmasters Way |
| 37 | SOLD | 749m2 | | TC1 | 83 Stationmasters Way or 49 Frank Ernest Crescent |
| 38 | SOLD | 702m2 | | TC1 | 47 Frank Ernest Crescent |
| 39 | SOLD | 700m2 | | TC1 | 43 Frank Ernest Crescent |
| 40 | SOLD | 700m2 | | TC1 | 41 Frank Ernest Crescent |
| 41 | SOLD | 700m2 | | TC1 | 39 Frank Ernest Crescent |
| 42 | SOLD | 700m2 | | TC1 | 37 Frank Ernest Crescent |
| 43 | SOLD | 700m2 | | TC1 | 35 Frank Ernest Crescent |
| 44 | SOLD | 706m2 | | TC1 | 33 Frank Ernest Crescent |
| 45 | SOLD | 700m2+ | | TC1 | 31 Frank Ernest Crescent |
| 46 | SOLD | 704m2 | | TC1 | 29 Frank Ernest Crescent |
| 47 | SOLD | 1000m2+ | | TC1 | 27 Frank Ernest Crescent |
| 48 | SOLD | 1000m2 | | TC1 | 25 Frank Ernest Crescent |
| 49 | SOLD | 1000m2 | | TC1 | 23 Frank Ernest Crescent |
| 50 | SOLD | 1000m2 | | TC1 | 21 Frank Ernest Crescent |
| 51 | SOLD | 1000m2 | | TC1 | 19 Frank Ernest Crescent |
| 52 | SOLD | 1000m2+ | | TC1 | 17 Frank Ernest Crescent |
| 53 | SOLD | 700m2 | | TC1 | 15 Frank Ernest Crescent |
| 54 | SOLD | 700m2 | | TC1 | 13 Frank Ernest Crescent |
| 55 | SOLD | 650m2 | | TC1 | 11 Frank Ernest Crescent |
| 56 | SOLD | 650m2 | | TC1 | 9 Frank Ernest Crescent |
| 57 | SOLD | 700m2 | | TC1 | 7 Frank Ernest Crescent |
| 58 | SOLD | 700m2 | | TC1 | 5 Frank Ernest Crescent |
| 59 | SOLD | 700m2 | | TC1 | 3 Frank Ernest Crescent |
| 60 | SOLD | 691m2 | | TC1 | 1 Frank Ernest Crescent or 69 Stationmasters Way |
| 61 | SOLD | 650m2 | | TC1 | 2 Frank Ernest Crescent or 73 Stationmasters Way |
| 62 | SOLD | 600m2 | | TC1 | 4 Frank Ernest Crescent |
| 63 | SOLD | 625m2 | | TC1 | 6 Frank Ernest Crescent |
| 64 | SOLD | 625m2 | | TC1 | 8 Frank Ernest Crescent |
| 65 | SOLD | 625m2 | | TC1 | 10 Frank Ernest Crescent |
| 66 | SOLD | 660m2 | | TC1 | 12 Frank Ernest Crescent |
| 67 | SOLD | 650m2 | | TC1 | 14 Frank Ernest Crescent |
| 68 | SOLD | 678m2 | | TC1 | 16 Frank Ernest Crescent |
| 69 | SOLD | 651m2 | | TC1 | 18 Frank Ernest Crescent |
| 70 | SOLD | 650m2 | | TC1 | 20 Frank Ernest Crescent |
| 71 | SOLD | 652m2+ | | TC1 | 22 Frank Ernest Crescent |
| 72 | SOLD | 650m2 | | TC1 | 24 Frank Ernest Crescent |
| 73 | SOLD | 650m2 | | TC1 | 26 Frank Ernest Crescent |
| 74 | SOLD | 650m2 | | TC1 | 28 Frank Ernest Crescent |
| 75 | SOLD | 650m2+ | | TC1 | 30 Frank Ernest Crescent |
| 76 | SOLD | 600m2 | | TC1 | 32 Frank Ernest Crescent |
| 77 | SOLD | 650m2 | | TC1 | 34 Frank Ernest Crescent |
| 78 | SOLD | 700m2 | | TC1 | 36 Frank Ernest Crescent or 79 Stationmasters Way |
| 79 | SOLD | 646m2 | | TC1 | 77 Stationmasters Way |
| 80 | SOLD | 640m2 | | TC1 | 75 Stationmasters Way |
| 81 | SOLD | 701m2 | | TC1 | 2 Alan James Lane or 78 Stationmasters Way |
| 82 | SOLD | 701m2 | | TC1 | 4 Alan James Lane |
| 83 | SOLD | 701m2 | | TC1 | 6 Alan James Lane |
| 84 | SOLD | 500m2 | | TC2 | 9 Alan James Lane |
| 85 | SOLD | 500m2 | | TC1 | 7 Alan James Lane |
| 86 | SOLD | 500m2 | | TC1 | 3 Alan James Lane |
| 87 | SOLD | 500m2+ | | TC1 | 5 Alan James Lane |
| 88 | SOLD | 600m2 | | TC1 | 82 Stationmasters Way or 1 Alan James Lane |
| 89 | SOLD | 600m2 | | TC1 | 84 Stationmasters Way |
| 90 | SOLD | 557m2 | | TC1 | 86 Stationmasters Way |
| 91 | SOLD | 502m2+ | | TC1 | 88 Stationmasters Way |
| 92 | SOLD | 600m2 | | TC1 | 90 Stationmasters Way |
| 93 | SOLD | 700m2 | | TC2 | 92 Stationmasters Way |
| 94 | SOLD | 500m2 | | TC2 | 94 Stationmasters Way |
| 95 | SOLD | 501m2 | | TC2 | 96 Stationmasters Way |
| 96 | SOLD | 576m2 | | TC2 | 96 Stationmasters Way |
| 97 | SOLD | 426m2 | | TC1 | 37 Edward Law Boulevard |
| 98 | SOLD | 440m2 | | TC1 | 35 Edward Law Boulevard |
| 99 | SOLD | 422m2 | | TC1 | 33 Edward Law Boulevard |
| 100 | SOLD | 561m2 | | TC1 | 31 Edward Law Boulevard or 19 Mary Gebbie Avenue |
| 101 | SOLD | 500m2 | | TC1 | 17 Mary Gebbie Avenue |
| 102 | SOLD | 500m2 | | TC1 | 15 Mary Gebbie Avenue |
| 103 | SOLD | 500m2 | | TC1 | 13 Mary Gebbie Avenue |
| 104 | SOLD | 500m2 | | TC1 | 11 Mary Gebbie Avenue |
| 105 | SOLD | 500m2 | | TC2 | 9 Mary Gebbie Avenue |
| 106 | SOLD | 550m2 | | TC1 | 8 Mary Gebbie Avenue |
| 107 | SOLD | 550m2 | | TC1 | 10 Mary Gebbie Avenue |
| 108 | SOLD | 550m2 | | TC1 | 12 Mary Gebbie Avenue |
| 109 | SOLD | 708m2 | | TC1 | 14 Mary Gebbie Avenue or 27 Edward Law Boulevard |
| 110 | SOLD | 700m2 | | TC1 | 25 Edward Law Boulevard |
| 111 | SOLD | 596m2 | | TC1 | 23 Edward Law Boulevard |
| 112 | SOLD | 600m2 | | TC1 | 21 Edward Law Boulevard |
| 113 | SOLD | 600m2 | | TC1 | 19 Edward Law Boulevard |
| 114 | SOLD | 600m2 | | TC1 | 17 Edward Law Boulevard |
| 115 | SOLD | 700m2 | | TC1 | 15 Edward Law Boulevard |
| 116 | SOLD | 700m2 | | TC1 | 13 Edward Law Boulevard |
| 117 | SOLD | 700m2 | | TC1 | 11 Edward Law Boulevard |
| 118 | SOLD | 700m2 | | TC1 | 9 Edward Law Boulevard |
| 119 | SOLD | 700m2 | | TC1 | 7 Edward Law Boulevard |
| 120 | SOLD | 500m2 | | TC 1 | 5 Edward Law Boulevard |
| 121 | SOLD | 500m2 | | TC1 | 3 Edward Law Boulevard |
| 122 | SOLD | 659m2 | | TC1 | 1 Edward Law Boulevard or 61 Tosswill Road |
Prévelles - Prebbleton
SOLD OUT
Prévelles is located at 59 Tosswill Road, sitting opposite the Prebbleton Reserve and a short walk to the local shops, school and services. Prévelles creates superb lifestyle living with a rural aspect and stunning hill views.

Once upon a time...way before the Treaty of Waitangi a family known in England as the People of Prévelles migrated to Canterbury settling in Prebbleton. 

Over time the Prévelles family name was changed to Prebble.  Pioneer brothers William and Edward Prebble brought land in the area and later Edward Prebble subdivided this land. 

History repeats as we subdivide the same land and generations later there is still Prebble family in the area. We celebrate the history of Prebbleton Village with our new Subdivision, Prévelles. Proudly developed by Suburban Estates.
Prévelles - Prebbleton
SOLD OUT
3rd Release: Titles anticipated December 2021 

Subdivision of Lot 2 DP 538252

1st and 2nd Release Titles issued May 2021

DP 556577

Free geotech report

Prevelles - 3rd Release

Access for site levels mid-October

Geotech and Asbuilt reports are anticipated to be available late October

Titles currently anticipated to be available in December 2021
To ensure consistent quality housing, purchasers are required to obtain written approval from SEL for any dwelling prior to making an application for building consent to Selwyn District Council.
Documents required for Developers Approval:
Please refer to section information and building guidelines 
Site Plan
Floor Plan - Floor size (over framing) 
Elevations - Exterior cladding must be shown and include colours
Roof Plan
Lot & DP number must be on the plans
email to admin@suburbanestates.co.nz
It is the vendors obligation to keep the original dwelling approval on file. Any request for a re issue of a dwelling approval will incur an administration cost.
Geotech Report
These sections are TC1 (with the exception of Lots 33, 85, 93, 94, 95, 96 & 105) and an individual site specific geotech report verifying the rating will be supplied to each purchaser as soon as the earthworks are completed.
Release 1 & 2 Geotech reports are available on request.  Release 2 tests will be carried out around the date of issue of title (approximately early 2022).
Overall Subdivision Geotech Report is available in the Key Documents tab.
Low Pressure Sewer System
As part of our Subdivision Consent, Selwyn District Council require a low-pressure sewer pump system for particular lots.  This is to be installed at the vendors cost, along with the remainder of the house sewer drain works. Suburban Estates provide you with separate information on our website relating to the sewer system with full details of installation requirements.
Prévelles - Prebbleton
KEY DOCUMENTS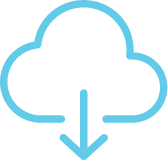 Full folder with every single document related to Prévelles. You can also download individual files from the section to the right. Should you require any clarification please do not hesitate to contact our office.

}