Oakbridge - Redwood 2nd Release
SOLD OUT
Suburban Estates Ltd in partnership with KB Contracting & Quarries Ltd have purchased 35 hectares of land, in the Redwood location. This new subdivision now called Oakbridge will consist of approximately 450 sections ranging in size from 300m² to 600m², catering for the executive townhouse through to the luxury family home.

Show Home Village Partners
Oakbridge - Redwood 2nd Release
SOLD OUT
Available

0

Sold

ALL SOLD

Under Offer

0

Hold

0
Oakbridge - Redwood 2nd Release
SOLD OUT

| LOT | STATUS | SIZE | PRICE | TC RANKING | ADDRESS |
| --- | --- | --- | --- | --- | --- |
| 85 | SOLD | 418m2+ | | TC2 | 2 Gingko Lane |
| 86 | SOLD | 402m2+ | | TC2 | 4 Gingko Lane |
| 87 | SOLD | 418m2 | | TC2 | 6 Gingko Lane |
| 88 | SOLD | 402m2+ | | TC2 | 8 Gingko Lane |
| 89 | SOLD | 400m2+ | | TC2 | 10 Gingko Lane |
| 90 | SOLD | 400m2+ | | TC2 | 12 Gingko Lane |
| 90 | SOLD | 400m2+ | | TC2 | 14 Gingko Lane |
| 92 | SOLD | 400m2+ | | TC2 | 16 Gingko Lane |
| 93 | SOLD | 433m2 | | TC2 | 12 Cartvale Drive |
| 94 | SOLD | 460m2+ | | TC2 | 13 Gingko Lane |
| 95 | SOLD | 462m2+ | | TC2 | 11 Gingko Lane |
| 96 | SOLD | 464m2+ | | TC2 | 7 Gingko Lane |
| 97 | SOLD | 485m2+ | | TC2 | 5 Gingko Lane |
| 98 | SOLD | 460m2+ | | TC2 | 3 Gingko Lane |
| 99 | SOLD | 449m2+ | | TC2 | 1 Gingko Lane |
| 1000 | SOLD | 405m2 | | TC2 | 8 Burkett Street |
| 101 | SOLD | 436m2+ | | TC2 | 10 Burkett Street |
| 102 | SOLD | 532m2+ | | TC2 | 12 Burkett Street |
| 103 | SOLD | 543m2 | | TC2 | 14 Burkett Street or 4 Cartvale Drive |
| 104 | SOLD | 490m2 | | TC2 | 6 Cartvale Drive |
| 105 | SOLD | 467m2 | | TC2 | 8 Cartvale Drive |
| 106 | SOLD | 467m2 | | TC2 | 10 Cartvale Drive |
| 107 | SOLD | 330m2 | | TC2 | 17 Cartvale Drive |
| 108 | SOLD | 330m2 | | TC2 | 15 Cartvale Drive |
| 109 | SOLD | 330m2 | | TC2 | 13 Cartvale Drive |
| 110 | SOLD | 330m2 | | TC2 | 11 Cartvale Drive |
| 111 | SOLD | 330m2 | | TC2 | 9 Cartvale Drive |
| 398 | SOLD | 398m2 | | TC2 | 7 Cartvale Drive |
| 113 | SOLD | 470m2 | | TC2 | 5 Cartvale Drive |
| 114 | SOLD | 499m2+ | | TC2 | 3 Cartvale Drive |
| 115 | SOLD | 524m2 | | TC2 | 1 Cartvale Drive |
| 116 | SOLD | 406m2 | | TC2 | 16 Burkett Street |
| 117 | SOLD | 474m2 | | TC2 | 3 Burkett Street |
| 118 | SOLD | 475m2 | | TC2 | 5 Burkett Street |
| 119 | SOLD | 536m2 | | TC2 | 7 Burkett Street |
| 120 | SOLD | 555m2 | | TC2 | 9 Burkett Street |
Oakbridge - Redwood 2nd Release
SOLD OUT
Titles 2nd release anticipated Sep 2022

Free geotech report

Section must have a low pressure approved sewer system installed
To ensure consistent quality housing, purchasers are required to obtain written approval from SEL for any dwelling prior to making an application for building consent to Christchurch City Council.
Documents required for Developers Approval:
Site Plan
Floor Plan - Floor size must be shown
Elevations - Exterior cladding must be shown and include colors
Roof Plan
Lot number must be on the plans
It is the vendor's obligation to keep the original dwelling approval on file. Any request for a re-issue of a dwelling approval will incur an administration cost.
Geotech Report
These sections are TC2 and individual site-specific Geotech reports verifying the rating will be supplied to each purchaser as soon as the earthworks are completed. 
Low-Pressure Sewer System
As part of our Subdivision Consent, Christchurch City Council require a low-pressure sewer pump system to be installed at the vendor's cost, along with the remainder of the house sewer drain works. Suburban Estates provide you with separate information on our website relating to the sewer system with full details of installation requirements.
Oakbridge - Redwood 2nd Release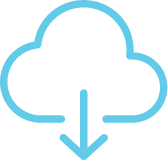 }