Linksgate - Arrowtown
SOLD/OR UNDER OFFER

| LOT | STATUS | SIZE | PRICE | TC RANKING | ADDRESS |
| --- | --- | --- | --- | --- | --- |
| 31 | SOLD | 1408m2 | | N/A | |
| 32 | SOLD | 1459m2 | | N/A | |
| 33 | UNDER OFFER | 851m2 | | N/A | |
| 34 | SOLD | 850m2 | | N/A | |
| 35 | SOLD | 1543m2 | | N/A | |
| 36 | SOLD | 3.121ha2 | | N/A | |
| 37 | SOLD | 1022m2 | | N/A | |
| 901 | SOLD | 1020m2 | | N/A | |
Linksgate - Arrowtown
SOLD/OR UNDER OFFER
This perfectly positioned development sits at the base of Feehly Hill Scenic Reserve in Arrowtown and is only 25 minutes from Queenstown Airport.

This exclusive development has been designed to enhance and work with the stunning surroundings of this charming historic township.

Arrowtown, renowned for its quaint heritage village and tree lined streets, it's network of cycling and walking trails, scenic lookouts and golf courses, is also a working village with cafes, shops, bars and restaurants.

Arrowtown boasts 15 walking trails from the village taking in forests, lakes and rivers, ranging from 1 hour to several days, and if the trails do not excite you, you may prefer one of the nearby wineries. Some of the New Zealand's finest pinot noir comes from nearby wineries.

Arrowtown's location makes it ideal for the snow lovers, as it is handy to both Queenstown and Wanaka ski fields.
Linksgate - Arrowtown
LOCAL AMENITIES
Libraries
Supermarket
Educational Facilities
Cafes
Food/Restaurant
Banks
Service Stations
Linksgate - Arrowtown
SOLD/OR UNDER OFFER
To ensure consistent quality housing, purchasers are required to obtain written approval from SEL for any dwelling prior to making an application for building consent to Queenstown Lakes District Council.
Documents required for Developers Approval:
Site Plan
Floor Plan - Floor size must be shown
Elevations - Exterior cladding must be shown and include colours
Roof Plan
Lot & DP number must be on the plans
email to admin@suburbanestates.co.nz 
It is the vendors obligation to keep the original dwelling approval on file. Any request for a re issue of a dwelling approval will incur an administration cost.
Geotech Report
An overall Geotech Report is available in the Key Documents tab.
Linksgate - Arrowtown
KEY DOCUMENTS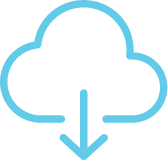 }