Country View - Halswell 2nd Release
Next release anticipated Q4 2022
Country View - Halswell

Situated just 10 km from Christchurch Central City in the vibrant and thriving community of in-demand Halswell (one of the fastest-growing residential suburbs of Christchurch).  Offering ample amenities, education for students of all ages, and an exceptional choice of leisure activities within reach.  

Situated nearby is the renowned Halswell Quarry with its numerous walking trails, mountain bike tracks, and dog park or visit Christchurch's ultimate adventure destination the adventure park boasting epic mountain bike trails, sightseeing, zip-lining, or chilled out down-time in Christchurch's Port Hills 

There is something for everyone. 

Neighbouring communities include Wigram, Prebbleton & Lincoln
Country View - Halswell 2nd Release
Next release anticipated Q4 2022
Available

0

Sold

ALL SOLD

Under Offer

0

Hold

0
Country View - Halswell 2nd Release
Next release anticipated Q4 2022

| LOT | STATUS | SIZE | PRICE | TC RANKING | ADDRESS |
| --- | --- | --- | --- | --- | --- |
Country View - Halswell 2nd Release
Next release anticipated Q4 2022
Country View,  Extension of Country Palms Subdivision 

 

How can I purchase a section?   

You can "Register your Interest" in purchasing a section by subscribing to our mailing list (click on the button below).  This will ensure that you are kept up to date with any of our new releases, stages, and pricing in our subdivision.
To ensure consistent quality housing, purchasers are required to obtain written approval from SEL for any dwelling prior to making an application for building consent to Christchurch City Council.
Documents required for Developer's Approval:
Site Plan
Floor Plan - Floor size must be shown
Elevations - Exterior cladding must be shown and include colours
Roof Plan
Lot number must be on the plans
It is the vendor's obligation to keep the original dwelling approval on file. Any request for a re-issue of a dwelling approval will incur an administration cost.
Geotech Report
These sections are TC2 and individual site-specific Geotech reports verifying the rating will be supplied to each purchaser as soon as the earthworks are completed. 
Low-Pressure Sewer System
As part of our Subdivision Consent, Christchurch City Council require a low-pressure sewer pump system to be installed at the vendor's cost, along with the remainder of the house sewer drain works. Suburban Estates provide you with separate information on our website relating to the sewer system with full details of installation requirements.
FAQ's
How many lots are there in the 2nd release? 
We anticipate releasing approximately 28 lots - Section sizes ranging from 400m² to 555m², with a TC2 rating.
Why are there Covenants as part of the title?
The covenants are there to protect your investment.  We have set in place a number of covenants to ensure each dwelling is of a high standard in the subdivision.
Are there any fencing requirements?
The Vendor will have all boundary fences erected (excluding road frontages and ROW access boundaries) at no cost to the purchaser.
Can I on-sell my section?
No lot may be sold until a house has been constructed. Suburban Estates may grant a dispensation to this requirement at its discretion.
Can we use our own builder?
Yes, you can choose your section and use your own builder, or we can recommend one of the reputable building companies working alongside us
Do property owners need sign-off from Suburban Estates Ltd on house plans before applying for a building consent?
Yes, all plans must be submitted to admin@suburbanestates.co.nz for design approval.
What zoning rules apply to your Country View subdivision?
Residential New Neighbourhood rules apply
Country View - Halswell 2nd Release
Country View Key Documents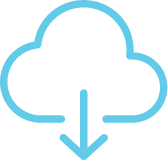 Full folder with every single document related to Country View 1st Release. You can also download individual files from the section to the right. Should you require any clarification please do not hesitate to contact our office.

}