Country View,

Halswell (extension of Country Palms)
Available

0

Sold

ALL SOLD

Under Offer

0

Hold

0
Country View,

Halswell (extension of Country Palms)

| LOT | STATUS | SIZE | PRICE | TC RANKING | ADDRESS |
| --- | --- | --- | --- | --- | --- |
Country View,

Halswell (extension of Country Palms)
Country View - Halswell

Situated just 10 km from Christchurch Central City in the vibrant and thriving community of in-demand Halswell (one of the fastest-growing residential suburbs of Christchurch).  Offering ample amenities, education for students of all ages, and an exceptional choice of leisure activities within reach.  There is something for everyone. 

Supermarkets, sport facilities, library, schools, pre-schools, reserves, cafes, restaurants and bars are just a few of the wonderful local amenities which surround you.
Country View,

Halswell (extension of Country Palms)
Titles anticipated fourth quarter (Q4) 2022

Free geotech report.

Section must have a low pressure approved sewer system
To ensure consistent quality housing, purchasers are required to obtain written approval from SEL for any dwelling prior to making an application for building consent to Christchurch City Council.
Documents required for Developers Approval:
Site Plan
Floor Plan - Floor size must be shown
Elevations - Exterior cladding must be shown and include colours
Roof Plan
Lot & DP number must be on the plans
email to admin@suburbanestates.co.nz
It is the vendors obligation to keep the original dwelling approval on file. Any request for a re issue of a dwelling approval will incur an administration cost.
Geotech Report
These sections are TC2 and an individual site specific geotech reports verifying the rating will be supplied to each purchaser as soon as the earthworks are completed. Geotech reports completed and available on request.
Low Pressure Sewer System
As part of our Subdivision Consent, Christchurch City Council require a low-pressure sewer pump system to be installed at the vendors cost, along with the remainder of the house sewer drain works. Suburban Estates provide you with separate information on our website relating to the sewer system with full details of installation requirements.
Country View,

Halswell (extension of Country Palms)
KEY DOCUMENTS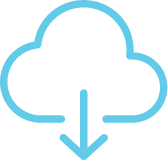 You can download individual files from the section to the right. Should you require any clarification please do not hesitate to contact our office.

}